2010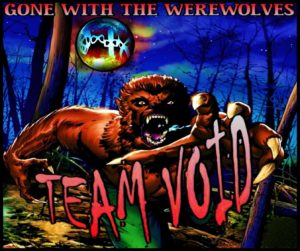 Team Void's first officially released album!
Gone With the Werewolves
From Part Unknown
There's A Time (Dillards)
Darth Vader
Bones
Love Hungry
To Death
Fangs A Lot
Out Of Bullets
2012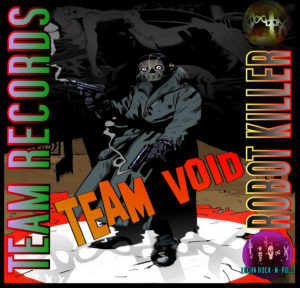 A Massive collaboration from the Lucha Family, featuring: El Muerto, Infinity, Johnny X, Cruzado, the Blue
Angel, and the Team Void All-Stars
Contributors: Luis Lerma, Erin Bean Lerma, Nate Bean, John Mercier, Gale Bonham, Jason
Short, Greg Hall, Gary King, Josh Davis
Recorded at: Refraze and Stivers High School for the Arts
Robot Killer
I Am Six
Sock Hop Rumble
True Blue
Here To There
Los Vampiros Mexicana
To Death
From Parts Unknown
Suckers Lullabye
More Gain Than Volume
Robot Killer
Bones
Lucha Creep
Devil Tail
Burn the House Down
Scram!
Laura
2013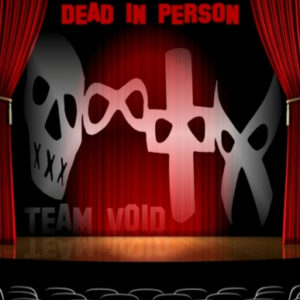 Team Void's official live album recorded by Jim Malogorski
Dead in Person
Main Event and I Am Six
Sock Hop Rumble
Los Vampiros Mexicanos
To Death
Fangs A Lot
True Blue
Here to There
There's a Time (Dillards)
Su Casa
Bones
Love Hungry
Robot Killer
From Parts Unknown
Dusty Trail
Darth Vader
Scram!
Burn the House Down
2015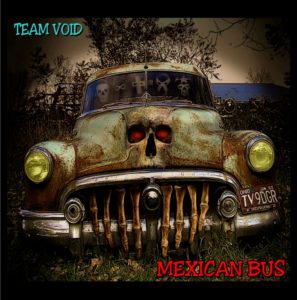 Mexican Bus
Main Event
Dusty Trail
Mexican Bus
Su Casa
Love Hungry
Lucha Creep
To Death
Instrospector
Bones
Lions Head Watches The Dove
Burn The House Down
Eternity
2017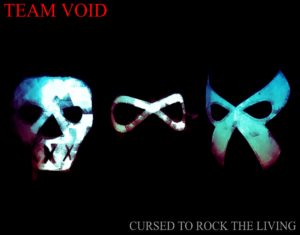 Cursed to Rock the Living
Anger At The Aberplex
Out Of Bullet
Su Casa
Cursed To Rock the Living
Robot Killer
2020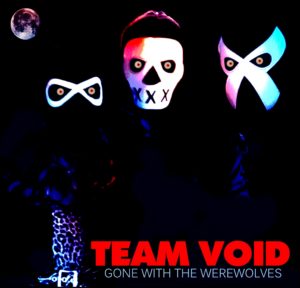 TEAM VOID's first vinyl release is a walloping double album mashup of Cursed to Rock the Living (2017) and Gone
With the Werewolves (2010).
Gone With the Werewolves
Meets Cursed to Rock the Living
From Parts Unknown – 1:59
There's A Time (Dillards Cover) – 3:05
Darth Vader – 3:47
Bones – 2:09
Love Hungry – 2:22
Fangs A Lot – 2:14
Out Of Bullets – 2:20
Anger At The Aberplex – 4:35
Out Of Bullet – 1:41
Su Casa – 2:39
Cursed To Rock the Living – 3:49
Robot Killer – 2:50